ahhhhh this computer does not have spell check.... sorry in advance for the misspellings..... is that even how you spell misspell? oh man this is going to be rough.
Once again the experience of the suitcases on the tubes was the worst thing. The next few days my arms were soooooooo sore. but i didn't realise what it was from. If you ever want to get huge just do that for a few hours, your muscles will be tight for dayssss
I live in a place called East Finchley. apparently two streets down from us is the 2nd most expensive street in England. I want to go and try and knock on the doors, but there are HUGE gates in the front, but don't worry, i think the plan is going to be make cookies and just try and teach the guards about the gospel! i'll keep you posted on how that goes.
Did i send an email last week? I tried to look under my sent stuff, and it didn't show up, but obviously i sent one because you knew that i moved, so it is strange that it just disappeared..... like with cars or washing machines, things just disappear. anyways the whole point of that was to apologise if I repeat some things from last week!
We are currently emailing from this african barber/internet cafe combo thing. While you are on the computer you can get a fresh hair cut! jk it isn't that cool they are on different sides of the room.... but still a funny mix of businesses.
Definitely not volleyball shoes. Bowling shoes?
Moves day was crazy. So Tuesday was p-day and yes we spent the whole day playing volleyball with Elder Hutchins and Elder Heperi, about 7 hours..... sister pope wanted to kill me :) oops, but it was so fun, and we made waffles with our waffle maker that we got! and then said some good byes, and then got home at 9:30 and then i proceeded to lay on the floor and say ahhhh i hate packing for about an hour. No that's an exaggeration, sister pope and i were doing weird things like making videos of this water bottle thing we do and other very important stuff obviously, anyways went to bed at 12:30 woke up at 5..... and as a missionary we are exhausted as it is!
Then went to the train station and switched. I knew sister pope and i were close, but it wasn't until we got around all the other sisters, that i realised how close we had become! it is still a bit weird not to have her around all the time laughing at my not funny jokes, and sharing our inside jokes, but i will survive.
Sister Hymas is way brilliant and we get along great so it is fine.
After that we went to the mission office, which is the chapel of hyde park. have i ever talked about that place? it is so cool. when we come back and visit i will have to show it you. anyways all the zone leaders and then us sister training leaders had a meeting and then sister hymas and i had to stay around and help with the meetings and the new missionaries that arrived that afternoon. we gave them an orientation with sister jordan, and then we had a meeting with sister jordan, and finally about 6:30 we were off to the tubes of death and then home.
I guess I should maybe tell you what even a sister training leader is or does....... considering you both are pretty ancient and i don't know if they even had those back then! ha jk idk if they did, or if they did a little bit ago, or if different missions they are different, IDK! i don't really know anything.... including what the heck i am doing ha or what the heck President was thinking.... but anyways there are 6 of us STL. and we pretty much just help look over the sisters..... the sisters are divded between us three companionships. and we live in diffrerent areas of the mission, and go on 2 or 3 exchanges with the sisters each week. Where sister hymas takes one companion to our area, and i go to the other area with the other one and we work with the other sisters for 24 hours, and do some trainings and stuff. does that make any sense? I am trying to type this fast because it doesn't really matter. We are regular missionaries, that go on 2-3 exchanges every week, and get to go to the big meetings and help president and sister jordan..... I think.... who knows i have only been one for a week haha but i am excited to get to serve the sisters and to learn from them and help all of us become better missionaries and servants of Heavenly Father.
ADAM I LOVED LOVED LOVED YOUR SONG!!!!!! man you are so good at singing. when did you get so good??? you will have to teach me how when i get home.....
Mom's note: Rachel sent a bunch of pictures this week, spanning from November through March, so here is a sample. More on the photo page of the blog. They helped paint a house (where Rachel got mildly electrocuted), did some yard work, were angels in a Christmas pageant ... and she sent some beautiful scenery pictures. Made me wonder if she just took pictures of the postcards, they look so good. jk
After the paint job? Looks good!
The flat we are in is a 4 person flat. we are living with another set of sisters in the London North area. Sister Falco and Sister Su (Brazil and Tawain) There are 8 of us in the ward, and 2 sets of senior missionaires.... crazy huh. and it is a pretty tiny ward. but ya the flat is so posh. has only been used by missionaries for 6 weeks. I will send pics next week, the kitchen is perfect for dance parties. yes sister hymas and i have already had one :) so Sister Hymas has only been to the area for 6 weeks, and with the exchanges last transfer they were unable to do as much work in our area as we would like, so we are kinda starting from scratch here with people to teach and less active and such. The other missionaries have a companion that has been around for a while so it is a bit of a challenge to break into it here, but we are excited to work at it.
So we have done lots of finding lately, which is great because i now love talking to people.

Something I have been thinking about lately is leaving behind everything and following Christ and Heavenly Father. Matthew 4:18-22 is such a great example of this. When Christ asks them to come and follow Him, they leave behind everything and Immediately follow him. They leave behind their livelihood, family, possessions, everything. It made me think about what I need to leave behind. Obviously I am not saying that we need to leave behind our families, but I think it is a great opportunity for us to reflect and think about where our priorities are, and what we are putting first in our lives. Just a thought.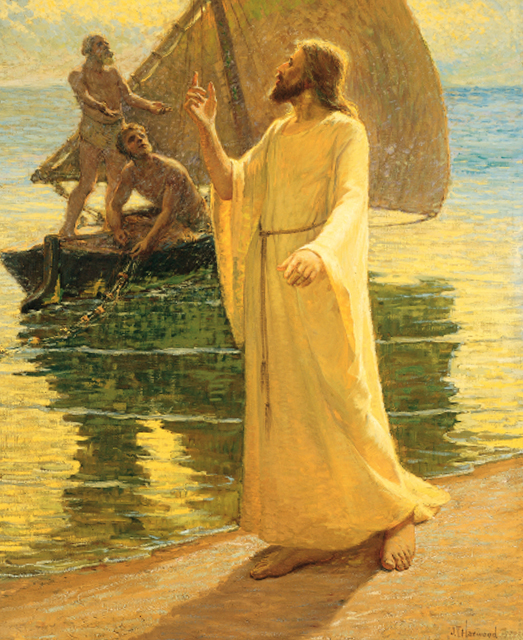 have a great week! I love you all and pray for you daily. Happy late birthday pops. you look younger everyday. and i am sure that your hairline looks a lot better than my tan and waist line haha love you! rachel